How much does a Desert Safari cost in Abu Dhabi?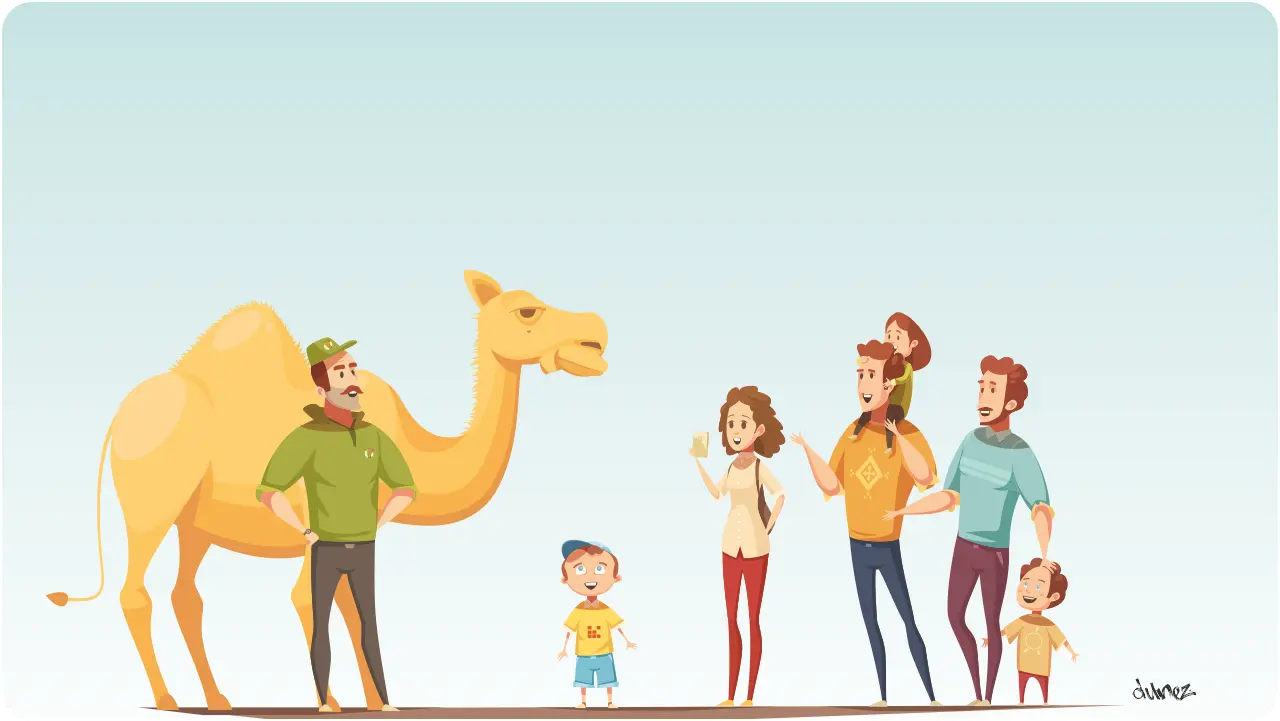 The Desert Safari Abu Dhabi price is between 50 – 300 AED for adults. For children, the cost is between 30 AED – 250 AED. There are two main types of Desert Safari. Evening and Overnight. The costs and charges vary according to the timings as well as the activities that you opt for during Desert Safari.
A Standard Evening Desert Safari is for 6 hours and includes:
Pick and drop facility from designated locations
Dune bashing in Land Cruiser
ATV Quad Biking
Photographs with Falcon
Flavored Hukkah (Sheesha)
Complimentary
Short Camel Ride
Sandboarding
Live Belly and Tanoura Dance
Live Fire Show
Delicious BBQ dinner with water, soft drink, coffee, and tea.
Can you do a Desert Safari from Abu Dhabi?
Yes, you can. Like Dubai, Abu Dhabi offers a range of desert activities, including Desert Safari. Various companies offer Desert Safari tours and packages for different times of the day and include a wide range of activities.
Which Desert Safari is better Dubai or Abu Dhabi?
Both Dubai and Abu Dhabi offer Desert Safari. However, for adventure lovers, the Abu Dhabi desert safari is more thrilling. As per tourist reviews, the quality of sandboarding and dune buggies is better in Abu Dhabi than in Dubai.
How much is a Desert Safari?
Abu Dhabi Desert Safari includes other activities as well. The cost of Desert Safari depends on the activities that you opt for as well as the timing. Budget tours start from 50 AED, Standard Tours 90 AED, and Premium tours start from 300-375 AED.
What is the meaning of dune bashing?
Dune bashing is the sand version of off-roading. Big 4×4 vehicles are used on dunes that are usually Fortuner or Toyota Land Cruiser. Dune bashing involves driving up and down the dunes at varying speeds while maintaining impeccable balance.
How far is Dubai Abu Dhabi from Dubai?
Dubai and Abu Dhabi share a distance of about 140 kilometers. 
Where is the Abu Dhabi desert?
Rub' al Khali or the Empty Quarter, is the world's largest sand sea. It sprawls over some parts of Oman, Yemen, Saudi Arabia, and UAE, covering most of the south-central part of the Arabia Peninsula.
What is the proper way to ride a camel?
Pay attention to your attire, See that you wear loose and comfortable clothes to protect yourself against the scorching desert heat and sand. Pack a pair of sneakers or trainers. Keep a hat or headscarf to cover your head. Don't forget to put on sunscreen and keep a pair of sunglasses. If you are carrying your things, keep a backpack with you. 
What is the desert in Abu Dhabi called?
The desert in Abu Dhabi is called Rub al Khali or The Empty Quarter. It is the largest sand desert, about the size of France.
Can you do a Desert Safari from Abu Dhabi?
Abu Dhabi and Desert Safari have a distance of 148 km. The road distance is 179.9km. The best way to get to Desert Safari is via a bus that costs between AED 80 – AED 150 and takes about 6 hours.
How far is the desert from Abu Dhabi?
Sweihan Desert Abu Dhabi is located at 80 kilometers distance from Abu Dhabi o the way to Al Ain to Dubai from Abu Dhabi.
How much does it cost to ride a camel in Abu Dhabi?
Desert Safari Abu Dhabi offers plenty of activities. Long Camel Ride is one of them that costs 20-50 AED per adult. All of the packages includes a complimentary short camel ride activity. 
Is Abu Dhabi good for Desert safari?
Desert safaris in Abu Dhabi usually take half a day. If you have time, it is best to try an Evening Desert Safari in Abu Dhabi for a memorable experience with picturesque sunset and sunrise in the desert.
Should we do a desert safari from Dubai or Abu Dhabi?
Compared to Dubai, the Abu Dhabi safari trip is costlier. But Abu Dhabi offers challenging safari as it has the largest dunes in the world. Dubai is popular and has more crowds. As for Abu Dhabi, it is more of a private place if you wish to enjoy yourself away from the crowds.